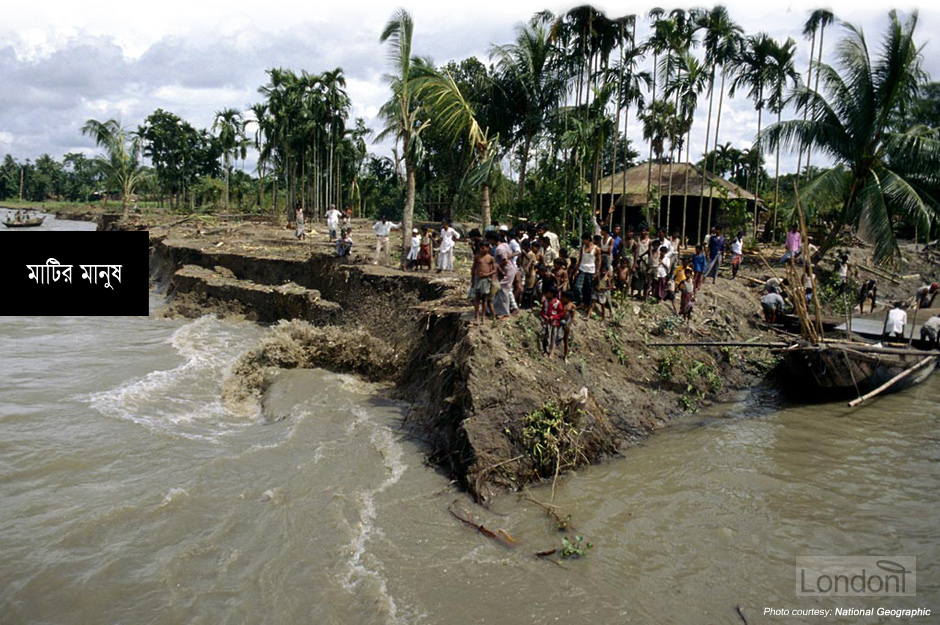 Bhola Cyclone (1970)
On 12 November 1970 the south coast of Bangladesh was flooded by the most deadliest and devastating cyclonic storm in the history of Bangladesh. Winds traveling at 115mph completely destroyed thirteen islands around Chotrogram and wiped out 45% of Barisal's population. Over half a million people died in this rural region - though the exact figures are estimated to be higher than this.
The Bhola Cyclone followed from deteriorating political situation between the two wings of Pakistan - the affluent West Pakistan ('Poschim Pakistan' in Bangla) and the poverty-stricken East Pakistan ('Purbo Pakistan'). And then the waters came. East Pakistan had severe monsoon flooding throughout the summer of 1970. The elections were postponed from October to December. In November Bhola hit. The entire political atmosphere changed dramatically.
It was one of the key grievances behind the breakup of Pakistan and the creation of a new independent nation - Bangladesh.
History
1969
1970
Aftermath
Event triggers civil war, cyclone shelters - COMING SOON
Timeline of major events during Bhola Cyclone of 1970
30 March - Legal Framework Order (LFO) issued
2 August - East Pakistan hit by monsoon floodings, killing at least 100 people
8 August - General Election rescheduled from 5 October to 7 December 1970
2 November - Ramadhan (Muslim month of fasting) begins
8 November - Major cyclone forms over Bay of Bengal
12 November - Cyclone approaches coastal areas and hits the chars at night causing devastation
14 November - President Yahya arrives after state visit to China and flies over disaster areas
19 November - Pakistan army helicopter drops first rice supplies in affected areas, a week after disaster
21 November - National mourning day, flag flown at half-mast
24 November - Government allocates £80 million for relief work. President Yahya arrives in Dhaka to take charge
4 December - President Yahya made a formal mention to the distress of flood victims in an address to the nation
7 December - Awami League win General Election partly due to anger over Bhola Cyclone