Location: South-East Asia, between India and Burma
Population: approx 166 million - 8th largest in the world
Capital city: Dhaka
Language: Bengali
Religion: Islam (90%), Hinduism (7%), Christianity (2%), Others (1%)
Currency: Taka (1 taka = 100 paisa; 100 taka = approx £1 GBP)
International dialing code: +88
Main exports: Garments, fish, jute goods, leather products
Map of Bangladesh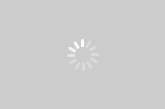 Backgound information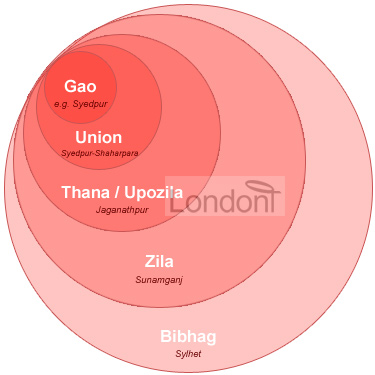 Islam

4th most largest population of Muslims in the world
Next Eleven or N-11 nation Identified in 2005 by Goldman Sachs as one of the eleven nations with the biggest economic potential after Brazil, Russia, India, China & South Africa ('BRICS')

Member of The Commonwealth (aka Commonwealth of Nations or British Commonwealth)

54 countries once ruled by the British now working for common goals (i.e. promotion of democracy, human rights, good governance, the rule of law, individual liberty, equality or egalitarianism, free trade, common national goals or multilateralism, and world peace) set out in the Singapore Declaration of 1971.

Gao → Union → Thana → Zila → Bibhag

- Few villages or Gao make a Union
- few unions == Thana / Upazila (subdistrict)
- few thanas == Zila (district) and controlled by one police station
- few zilas == Bibhag (Division)
- 7 bighag == Bangladesh: Barisal, Chittagong, Dhaka, Khulna, Rajshahi, Rangpur, and Sylhet.
important info, tips, hints... ittadhi
Bangladesh's official tourist board: www.parjatan.gov.bd
Whilst in Rome...: remember YOU'RE in their country so don't expect to imprint your value system. Go with open mind, be respectful, open to learning. If you disagree with something explain to them your views politely. Unless necessity dictates, refrain from aggressive behaviour.
Shops opening hours: 11am - 7pm everyday except Friday when they're closed.
Negotiate C-n-G fares before departing: C-n-Gs are local taxis and they have no fixed fares or systematic way of calculating the fare. They're based on bartering therefore to avoid later dispute and aggression, arrange the price for your journey. Also remember a return journey is much cheaper than a single journey.
'Reserved' C-n-G: C-n-Gs can hold upto 5 people, 2 either side of the driver and 3 at the back. Empty spaces are filled with passengers prior to the journey or more passengers are picked up on the way to the destination. If you don't want to share with strangers and want the whole C-n-G to yourself then you can 'reserve' (usually pronounced 're-jab') for extra cost.
60% shopping rule: Most shopping items - even those with fixed prices - are negotiable. Shopkeepers will usually request twice the normal price for an item, specially if they suspect you're not a local, therefore bargain with them and settle for 50-60% of their original quote.
'Facial' for men at barbers: Getting a haircut followed by the rudimentary head massage and shave is a bliss in Bangladesh! Whilst these are fairly cheap a face wax - known colloquially as 'facial' - is very expensive and time consuming. In some instances it can last upto an hour!
See-through umbrellas:
One pair for the Mosque: sandals get 'mistakenly' taken (read robbed)
Monsoon period: June-August torrential rain in the morning followed by blazing hot sun in the afternoon then more rain in the night. Best time for sports are during colder period of November-February.
Mosquito bites: regardless of what you do or whether you're in city, town or village you'll get biten pretty much every evening.
Conservative clothing: men - formal look very professional and classy or 'bodroh' (gentile)
Stay connected.
Londoni is not responsible for the content of external sites.
May Allah bless Bangladesh and our people. Ameen.