'Real' Muktijuddhas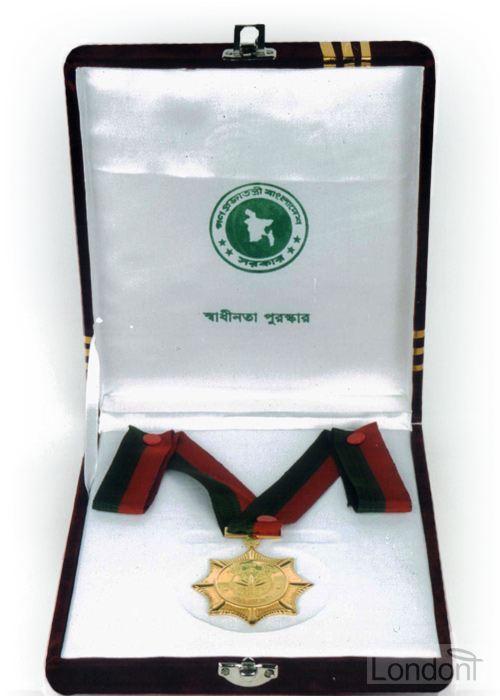 Bravery award
Approximately 3 million people died during the Swadhinata Juddho - Inna lillahi wa inna ilahi rajiun (From Allah we come and to Him is our return). Each one was a hero in their own right. The Government of Bangladesh issues 5 types of award annually in recognition of outstanding achievement and bravery:
Swadhinata Dibosh Padak / Swadhinata Purushkar (Independence Day Award / Independence Award) - highest state award given to Bangladeshi citizens or organizations in recognition of substantial contribution to one of many fields, including the War of Liberation, the language movement, education, and sports amongst others.
Bir Srestho (The Most Valiant Hero) - highest military award for an individual. Only awarded to 7 freedom fighters so far who are considered as 'shaheed' (martyrs).
Bir Uttom (Better among Braves) - second highest award for individual gallantry.
Bir Bikrom (Valiant hero) - third highest gallantry award.
Bir Protik (Symbol of Bravery or Idol of Courage) - fourth highest gallantry award.
It is of utmost importance to evaluate the personalities and gallant action of these heroes so that we can also follow their footstep and contribute for the independence and well being of our motherland.
Learning resources
Glossary of terms
Swadhinata

independence

Mukti juddho

Liberation (freedom) war

Khhun

Murder
Gono

General

Roktoh

blood

Insaaf

justice

Bir

brave

Marti Bhumi

motherland

Bijoy dibosh

Victory day (dibosh = day)
Joi Bangladesh

Victorious Bangladesh

Gowrob

Pride

Razakar

Arabic for 'voluntary' but used to denote Pakistani collaborators
Be sure to check out...
Londoni is not responsible for the content of external sites.