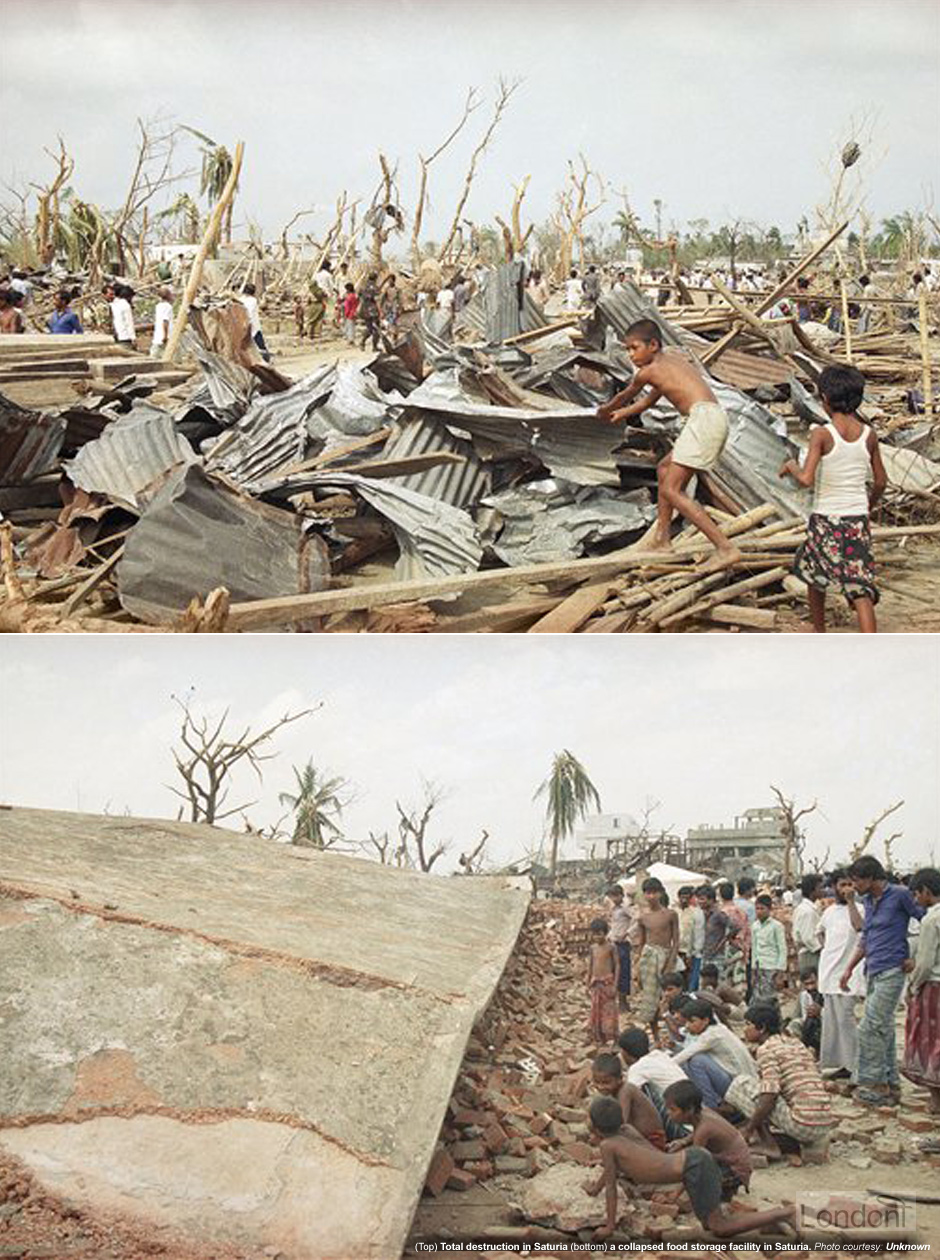 Daulatpur-Saturia tornado
District of Manikganj
Manikganj is a district in Dhaka Division in central Bangladesh. It is surrounded by the Tangail district on the north, Dhaka district on the east, Faridpur and Dhaka districts on the south, and the districts of Pabna and Rajbari on the west. The main rivers are Padma (pronounced 'Podda' in Bengali), Jamuna, Dhaleshwari, Ichamati and Kaliganga.
Manikganj was established as a subdivision in 1845 and turned into a district in 1984. It consists of 1 municipality, 7 upazilas, 65 union parishads, 1357 mouzas, 9 wards, 49 mahallas and 1,647 villages. The 7 upazillas are: Manikganj Sadar, Singair, Shibalaya, Saturia, Harirampur, Ghior, and Daulatpur.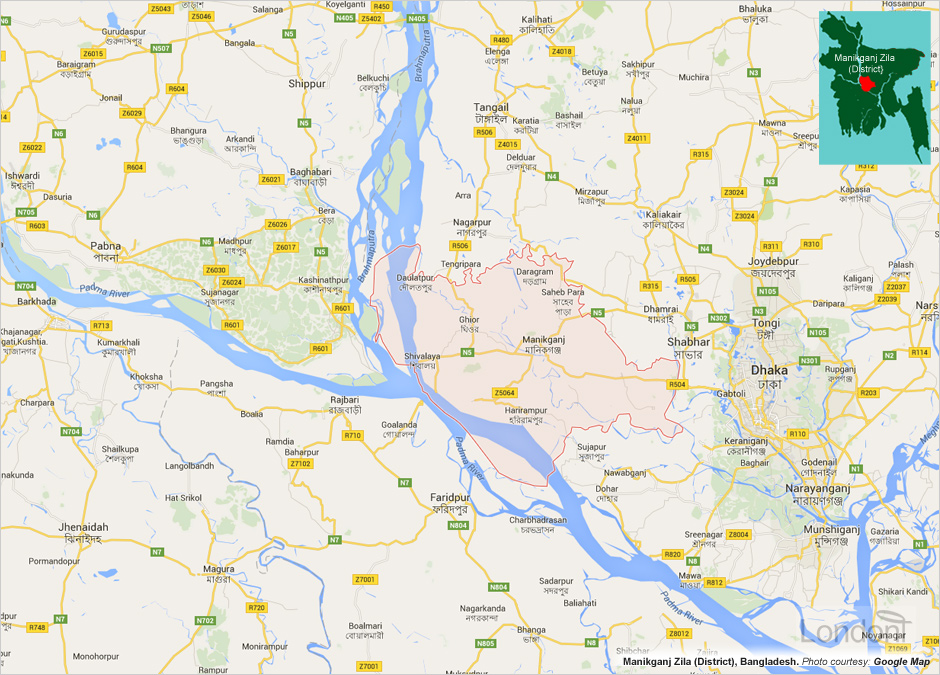 Historically, Harirampur upazila in Manikganj hosted a decisive battle between the Mughal army and the combined forces of the Bara Bhuiyans under Musa Khan which the Mughals won. This led to the establishment of Mughal supremacy over the central Bhati region. Under British ruling there were regular anti-colonialism activities throughout India. Manikganj was no exception. On 12 February 1932 Hiralal Mohanta of Manikganj town led freedom fighters and looted the postal despatch in a daring attack.
Few of famous landmarks within Manikganj district include the Baliati Jamindar Bari (also known as Baliati Palace) and educational institutions such as Debendra College, Manikganj Mohila College, Khan Bahadur Awlad Hossen Khan College, Singair College, Patgram A.M.Govt. High School, Daulatpur Promoda Sundory High School, and Saturia,Khabashpur College to name a few.
Notable residents from Manikganj district include writers Dinesh Chandra Sen and Munier Chowdhury, former judge of Bangladesh Supreme Court Justice Habibur Rahman, first female Vice President of Dhaka University Prof. Mahfuja Khanom, former General Secretary of BNP Khandaker Delowar Hossain, banker Sunil Kumar Majumdar, filmmaker Hiralal Sen and popular singer Momtaz Begum.
Bhasha Shaheed (Language Martyr) Rofique Uddin Ahmed who was killed during the 1952 Bhasha Andolon (Language Movement) and Captain Halim Chowdhury was was a Sub-sector Commander during 1971 Liberation War are also from Manikganj district. The father of Nobel Prize winning economist Amartya Sen and former captain of Indian national cricket team Sourav Ganguly were both born in Manikganj district.
One mile long tornado
On Wednesday 26 April 1989 a ferocious tornado whirled through the Manikganj district around 6:30pm when many people were finishing off work. It ripped through 5 zillas as it travelled, sweeping eastward from the Daulatpur area to north-east direction into the severely drought-stricken areas of Saturia and Manikganj Sadar, cutting a swath 10 miles (16 km) long and 1 mile (1.6 km) wide. By the time the tornado lost its speed in Saturia, the entire village had been flattened.
With winds estimated to reach between 110 – 215 miles per hour (180 – 350 kph), the tornado blew away people, houses and animals at it raged through the downtown areas. Countless trees were uprooted and all dwellings within a 6 square km area of the tornado's path were completely destroyed.
The storm also unleashed hail and heavy rain which made the destruction complete. It pounded the poor areas and slums of Manikganj and people were swept by the ferocious winds.
Although its duration and extent weren't especially large, the twister obliterated every structure within a radius of 2.5 sq miles (6 sq km).
The tornado was estimated to have been 1.5km wide and it created a path of death and destruction along an 80km path.

Because of the poor quality of building construction across the region, it is impossible to accurately gauge the strength of the winds which occurred. But estimates suggest a range of 180 to 350 kph.
The devastation was so complete, that barring some skeletons of trees, there were no signs of standing infrastructures.

Bangladesh Observer newspaper as cited by 'The Times website
A tornado's direction and wind speed can change at any time. A twister can whip through an area at random. A tornado may wipe out almost an entire block of homes but leave one house undamaged.
The tornado was part of an outbreak which also saw another 5 people killed and 500 injured in the Narsingdi district, 25 miles (40km) east of the capital.