Criticism
Did Sheikh Mujib and the Awami League 'engineer' a new nation?
During the Pakistani war of 1971, the leadership in the west wing projected Sheikh Mujibur Rahman as a secessionist who was keen to divide the country with the help of radical leftist. Indian support for the Mukti Bahini further dented his and the Awami League's credibility in the eye of these observers. The governments of Saudi Arabia and China criticised Mujib and recognized Bangladesh's independence only after his death.[36]
They claim that the Awami League hatched a conspiracy with India and worked out "operational plan in meticulous detail" to take East Bengal out of Pakistan, and that Operation Searchlight was carried out in order to prevent this armed uprising before the "zero hour" of Friday 26 March 1971. They further claim that referring the Pakistani war as "Muktijuddho" (Bangladesh Liberation War) and "Shadinota Juddho" (Bangladesh Independence War) rather than as a civil war were typical of the linguistic ploys these secessionist deployed to stir up the passion of the East Pakistanis, and that the economic disparities between the two wings were exaggerated by Sheikh Mujib.
This accusation that Sheikh Mujib's Awami League engineered a separate nation is further strengthened by claim of some of the party's supporters that it was the "dream" http://www.mukto-mona.com/Articles/KhurshidAlam/Father_of_Nation.pdf of Sheikh Mujib to create an independent country.
Of course, Bangabandhu was not the only dreamer of independent Bangladesh. Many other leaders such as Maulana Bhasani used to talk about (in public meetings only) independent Bangladesh, without any plan or follow-up. But no other leaders except Sheikh Mujib had any systematic plan to achieve independence. Had there been no Bangabandhu, there could be no Bangladesh today, period. From the inception of Pakistan, i.e., right from 1949, Sheikh Mujibur Rahman did almost anything and everything which simply was seen and considered by every Pakistani Presidents/Prime ministers as the anti-Pakistani acts.

He was the only Pakistani leader who spent more than 14 years in the jail during the period of 24 years of Pakistani era. He was a political headache for every Pakistani Presidents/Governors during the entire period of 24 years. Almost every ruler of Pakistan immediately after coming to power put Sheikh Mujib in jail for his so called anti-state activities.
However, there were a large number of foreign correspondents present in Dhaka before the war began to cover the talks between Sheikh Mujib and President Yahya. The general consensus amongst this group was that the Awami League could not have made any serious plans for insurrection and secession.
As the army was fanning out over the city of Dhaka to strike in the early evening of March 25, the Sheikh himself was in the process of issuing directives to get the jute exports moving again after the administrative paralysis of early March. When he learned that the army was shooting up the city and hunting down all Awami League members, he waited calmly at his home to be arrested. There seem to have been no contingency plans at all in case Yahya decided to crush Bangla Desh by force, and resistance to the West Pakistan troops in those early days of March and April was almost non-existent.
The "Six Points" program – which the critics say laid the seed for a divisive nation – was in fact designed to halt the net transfer of resources http://books.google.co.uk/books?id=yFu2Y2XHNWAC&pg=PA128&lpg=PA128&dq=sheikh+mujibur+secessionist&source=bl&ots=Az11cC48zf&sig=w8Sj_gsvMWLvzSHit2ceoahTvL4&hl=en&sa=X&ei=qLVQT8rHAaWm0QXW48CADA&ved=0CDgQ6AEwAw#v=onepage&q=sheikh%20mujibur%20secessionist&f=false from East to West Pakistan which was calculated to be between $2.6 and $3 billion http://books.google.co.uk/books?id=yFu2Y2XHNWAC&pg=PA128&lpg=PA128&dq=sheikh+mujibur+secessionist&source=bl&ots=Az11cC48zf&sig=w8Sj_gsvMWLvzSHit2ceoahTvL4&hl=en&sa=X&ei=qLVQT8rHAaWm0QXW48CADA&ved=0CDgQ6AEwAw#v=onepage&q=sheikh%20mujibur%20secessionist&f=false over period from 1948 to 1969. It was not created to threaten the territorial integrity of the country but rather seek the redistribution of domestic power according to democratic principles as the Bengali leadership were committed to finding a peaceful political change. It was only after the rejection of the democratic process by West Pakistan elites – specially in 1970 when the Awami League was denied its rightful place in government – and the subsequent mass violence against its people, that the Bengalis abandon such initiatives in favour of secession.
Sheikh Mujib's reluctance to use violence during the Pakistani period and rely on protest plan which revolved around starting a mass, non-cooperation movement, or hartal similar to those deployed by Mahatma Gandhi on the subcontinent, is further proof of the peaceful tactic which they deployed to counter the 'sabotage' http://books.google.co.uk/books?id=yFu2Y2XHNWAC&pg=PA128&lpg=PA128&dq=sheikh+mujibur+secessionist&source=bl&ots=Az11cC48zf&sig=w8Sj_gsvMWLvzSHit2ceoahTvL4&hl=en&sa=X&ei=qLVQT8rHAaWm0QXW48CADA&ved=0CDgQ6AEwAw#v=onepage&q=sheikh%20mujibur%20secessionist&f=false attempts of President Yahya and opposition leader Zulfikar Ali Bhutto.
Ami Pradhan Montrytta Chai na, Ami ai'desh-er manusher Mukti chai (I don't want to be Prime Minister – I only want the freedom of my country's people).

Sheikh Mujib declares his intention in his historic 7th March 1971 speech ,
I sincerely believe that the two wings of Pakistan are really two eyes, two ears, two nostrils, two rows of teeth, two hands, and two legs of the body-politic of Pakistan.

Sheikh Mujib's alleged remark in his pamphlet "The Six Point Formula"
Did Sheikh Mujib abandon his people in their hour of need and flee from the atrocities of 1971?
Sheikh Mujib was a lion-hearted Bangalee who never knew how to hide himself from anybody, he never got out of his home through the back door, not even at the crucial moment when assassins armed with Stan-guns entered (August 1975) his home to annihilate not only him but his entire family members who were with him on that fateful night. During his 24-year long political ordeal throughout East Pakistani days, he never fled/hid for his life.
It was Bhutto, not Mujib, who broke Pakistan. Bhutto's stance in 1971 and his stubbornness harmed Pakistan's solidarity much more than Sheikh Mujib's six-point demand. It was his high ambitions and rigid stance that led to rebellion in East Pakistan. He riled up the Bengalis and brought an end to Pakistan's solidarity. East Pakistan broke away

Yahya Khan allegedly stated in a secret government affidavit released in 2005 - 27 years after his death
The controversial BAKSAL system
Out of sheer desperation he abandoned the parliamentary democracy he had championed for decades in favor of a model that he probably had felt was working in Nasser's Egypt and Tito's Yugoslavia. No doubt so many noble and otherwise perfect heroes come to a tragic end because of one tragic flaw. Was this his?
Indian journalist Anthony Mascarenhas (1986) writes that Mujib had become "the most haded man in Bangladesh within three short years of its founding...
Several historians regard Mujib as a rabble-rousing, charismatic leader who galvanised the nationalist struggle but proved inept in governing the country. During his tenure as Bangladesh's leader, Muslim religious leaders and politicians intensely criticized Mujib's adoption of state secularism. He alienated some segments of nationalists and the military, who feared Bangladesh would come to depend upon India and become a satellite state by taking extensive aid from the Indian government and allying Bangladesh with India on many foreign and regional affairs. Mujib's imposition of one-party rule and suppression of political opposition alienated large segments of the population and derailed Bangladesh's experiment with democracy for many decades.
Following his death, succeeding governments offered low-key commemorations of Mujib, and his public image was restored only with the election of an Awami League government led by his daughter Sheikh Hasina in 1996. August 15 is commemorated as "National Mourning Day," mainly by Awami League supporters.[11] He remains the paramount icon of the Awami League, which continues to profess Mujib's ideals of socialism. Mujib is widely admired by scholars and in Bengali communities in India and across the world for denouncing the military rule and that what he maintained was 'ethnic discrimination in Pakistan', and for leading the Bengali struggle for rights and liberty.[34]
-------------- http://www.humanrightsinbangladesh.com/85.php During the height of famine in 1974/75, Kamal and Jamal had royal-style weddings at Gonobhaban and Sheikh Mujib celebrated his birthday or something at his Dhanmondi residence. Reportedly, show cause notices went to businesses and organizations that missed those functions and failed to send gifts. I recall, at the 32 Dhanmodi function on a torrential rainy day, watery processions passed by the road down below one after another. The sari-clad women drenched in rainwater presented an embarrassing sight on the TV screen. Life of Sheikh Mujibur Rahman was depicted in large scale, everything from his birth, family, education, life, politics, jail, struggles etc. Anyone with a little knowledge of our political history would find that the narration often did not match the visuals and videos shown. March 7, 1971 speech was heavily edited. So was his speech on January 10, 1972. But one part of his life became conspicuous by omission. It was his 'Golden Period of Sonar Bangla' from 1972 to 1975. How come his achievements during that time left totally untouched? What happened to Shiekh Mujib's one of the greatest creations--- the Rakkhi Bahini? People still shriek out at the thought of it. Some 40 thousand political opponents and innocents died in the hands of this draconian force that was under Mujib's personal command. There were many Fazilatun Nesas and Russels among those victims. Half a million people died in the man-made (according to Nobel laureate Amartya Sen and others) famine during Sheikh Mujib's time. It was man-made because there was no dearth of relief materials (Please see New York Times, Washington Post and many other international print media of November and December 1974). Why nobody talked of Sheikh Mujib's 4th Amendment that slaughtered the constitution and implemented a presidential dictatorship within minutes and without any debate? How about the Emergency of 1974 that gagged the press, banned all but four newspapers and suspended fundamental rights? Awami leaders still brag and pride that BAKSAL (Bangladesh Awami Krishak Sramik Awami League) was Mujib's Second Revolution. Why nobody touched on this great achievement? It is sad that Sheikh Mujibur Rahman and 21 others lost lives on August 15, 1975. But what was the objective of those who masterminded the act: to kill Mujib or to bring about a regime change? To kill, what could be the motive? Personal rivalry? Political clash? Power grab? Subsequent ground situations do not support those assumptions. There was no apparent personal or political equation between the two sides. Elected representatives of the Awami League formed the post-Mujib cabinet and none of the coup leaders was within miles of power. Foreign hands? No conclusive proof to that. Defeated forces of 1971? Not likely, almost all officers were decorated freedom fighters. Sheikh Mujib had great contributions towards the awakening of East Pakistanis who won Bangladesh for themselves in 1971. But, history would not absolve him for the series of blunders he committed during his 3 and a half-year rule. ---------------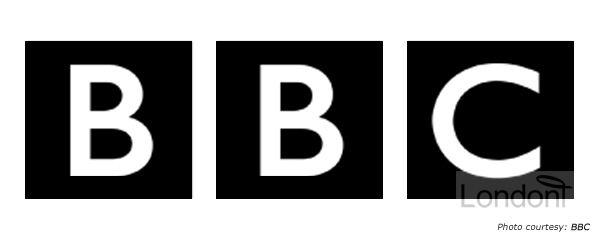 Voted "greatest Bengali of all time" in BBC poll
In a 2004 poll conducted on the worldwide listeners of BBC's Bengali radio service – which has nearly 12 million listeners in Bangladesh and eastern India – Sheikh Mujib was voted the "Greatest Bengali of All Time" http://news.bbc.co.uk/1/hi/world/south_asia/3623345.stm beating out Rabindranath Tagore and others.
1. Sheikh Mujibur Rahman

()

5. Subhash Chandra Bose

()

7. Jagadish Chandra Bose

()

8. Ishwar Chandra Vidyasagar

()

9. Moulana Abdul Hamid Khan Bhashani

()

10. Raja Ram Mohon Ray

()

11. Mir Nisar Ali Titumeer

()

12. Lalon Shah

()

13. Satyajit Ray

()

14. Amartya Sen

()

16. Dr. Muhammad Shahidullah

()

17. Swami Vivekananda

()

18. Atish Dipankar

()
The result of the survey proved controversial with many critics pointing out that it was unfair to compare the contribution of such high calibre individuals across multiple discipline.
What has astonished a number of critics in Kolkata as well as Dhaka, is that Sheikh Mujibur Rahman has edged out people like Rabindranath Tagore, the Nobel Prize winner, Kazi Nazrul Islam, the rebel poet, Subhas Chandra Bose, who led an army of Indian nationalists against the British Raj, Jagadish Chandra Basu, the great scientist, Maulana Abdul Hamid Khan Bhashani, who was always a thorn in the side of the West Pakistan establishment, and Huseyn Shaheed Suhrawardy, the brilliant lawyer, who went on to become prime minister of Pakistan.
Others questioned the validity and intelligence behind such comparison and pointed to Bengal's long and rich history which was filled with countless heroes – both recorded and unrecorded.
The only ancient name I see on the list is that of Atish Dipankar, the Buddhist monk and preacher who lived a thousand years ago. Thus, it seems, at least a thousand years were included in the survey.
It is a source of pride for Bangladesh, and Bengal in general, that its rich history blossoms with such talent. Though such comparisons of 'greatness' are inevitable – specially by external sources who's motive can be questionable – we should not let it deter us from the good that each has made and avoid such futile debate.
For us Muslim, who constitute over 90% of Bangladesh's population, It is also worth reminding ourself that qualities of xxx e.g. 'Greatest', 'Best', 'Strongest' etc is reserved for Allah (Subhanatawallah) alone, who is the Creator of all things.
Nevertheless, let's use the positive contribution of such individuals and others (both known and unknown) – including family, friends and strangers in our daily life – and inspire us to give back to society, because in giving we receive.
"Jatiyo Shuwk Dibosh" (aka Bongobondhu Hoitta Dibosh), and "Jail Hoitta Dibosh"
The shocking events of 15 August 1975 and 3 November 1975 are remembered and commemorated annually both in Bangladesh and abroad, usually by Awami League affiliation and supporters, as "Jatiyo Shuwk Dibosh" (National Mourning Day) - sometime also referred to as "Bongobondhu Hoitta Dibosh" (Bongobondhu Killing Day) - and "Jail Hoitta Dibosh" (Jail Killing Day), respectively.