Early life
Mohammad Ibrahim was born on 31 December 1911 in the village of Kharera in Bharatpur, Murshidabad, West Bengal, in British India. His father was a village postmaster in Murshidabad.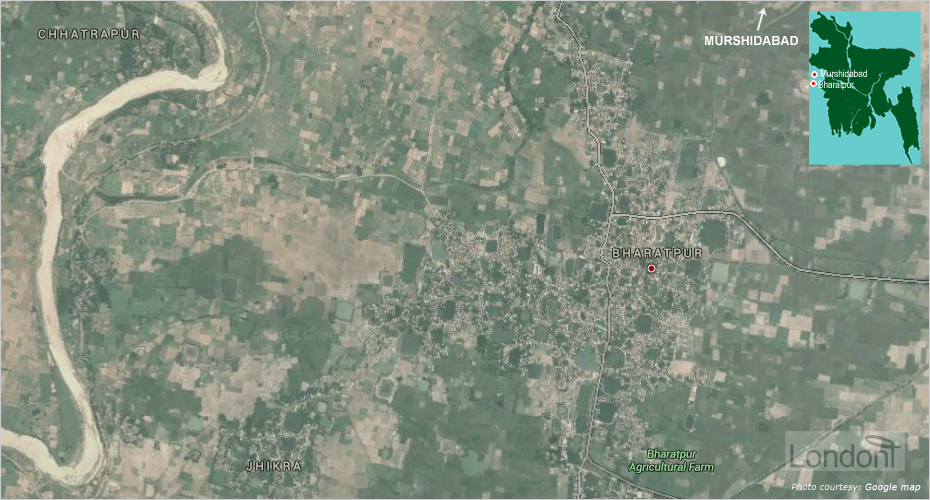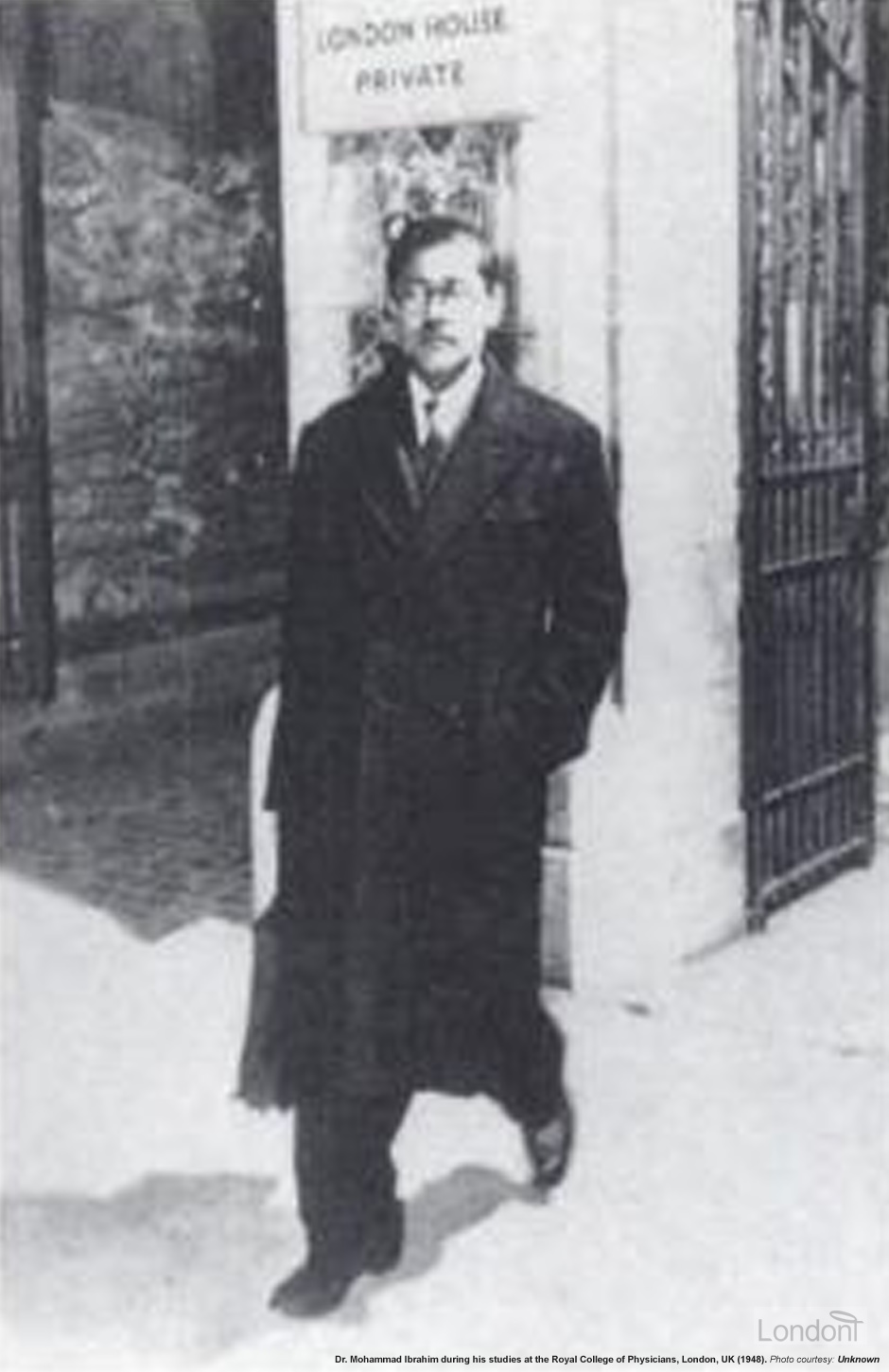 Education
Mohammad Ibrahim had to walk several miles to school. Encouraged by his father to seek a higher education, he earned one of the few scholarships given to Muslim boys at the time.
Mohammad Ibrahim passed his matriculation (or matric as it is popularly shortened to) exams from Salar Edward High School, Murshidabad, with marks in mathematics and his Intermediate (ISc) from Islamia College (now Maulana Azad College), Kolkata, the college attended later by Sheikh Mujibur Rahman. In 1938 he graduated in Medicine (MBBS) from Kolkata Medical College, after that he started to work as a doctor. He gained the opportunity to work as house physician at the ward under supervision of the Professor of Medicine at Calcutta Medical College. Afterwards, from 1938-1945, he worked in the same institution as the Emergency Medical Officer and Senior Demonstrator at the Practical Pharmacy Department. From 1945-47, he served as Resident Physician at the college.
After the partition of British India into India and newly formed Pakistan, Professor Ibrahim moved to the eastern wing of Pakistan (present-day Bangladesh) and began work as a Civil Surgeon in Chittagong. At the same time, he served as a Superintendent at the General Hospital and a teacher of Medicine at Chittagong Medical College and Hospital. In 1948, Professor Ibrahim travelled to London, UK, to study at the world-renowned Royal College of Physcians (RCP) where he became a MRCP (Member of RCP) the very next year. The year after that, he was awarded FRCP (Fellow of RCP) from the American College of Chest Physicians.
In 1950, Dr. Ibrahim returned to East Pakistan where the Bangla-Urdu language issue was intensifying. It was during this tumultuous period he joined Dhaka Medical College as Additional Physician. Eventually, he was appointed Professor of Clinical Medicine and Medicine. It was whilst working at the Dhaka Medical College that Dr. Ibrahim specialised in the area that he became synonymous with - diabetes.
He remained a man of simple tastes, spurning a lucrative practice in the pursuit of improving medical care for the disadvantaged.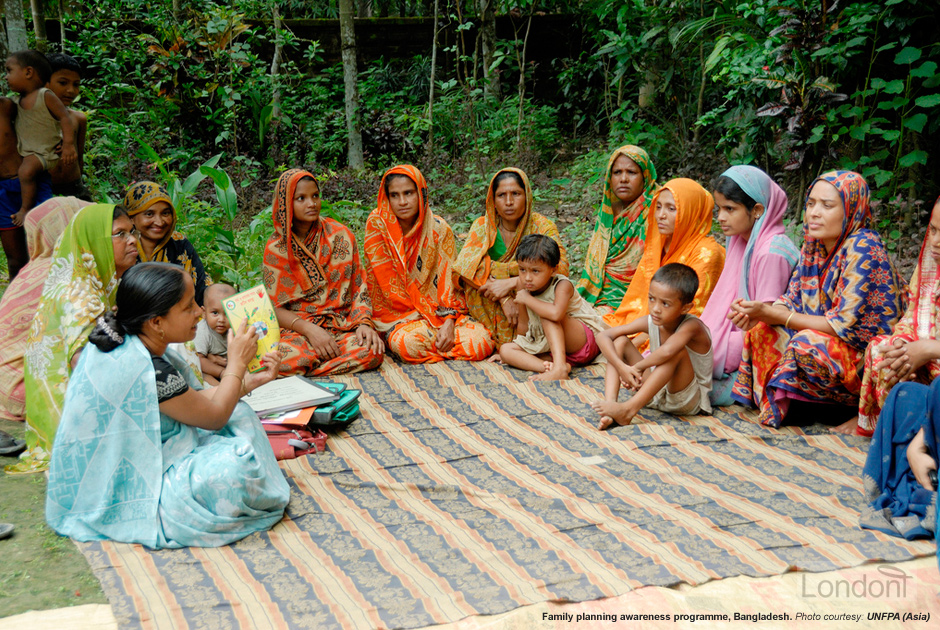 Family Planning Association of Bangladesh (FPAB)
Founded by Dr. Humaira Sayeed, a young female doctor
During the early days of Bangladesh, when it was the eastern wing of Pakistan, the socio-economic situation for the female was much worse than it is today. The female illiteracy was much higher and very few births were attended by health personnel. There were practically no sex education within the families and it was normal for young girls to be married before the age of 18 without knowing much about their bodies or about sexuality. It was also a time when the young nation was crippling from rapid population growth. And though family planning was never actually prevented, it was socially not accepted and frowned upon.
Worries about population growth began even when Bangladesh was part of British India. The belief, among the elites, was that densely populated lands would not benefit from rapid population growth and that such growth was the cause of periodic famine. This belief was further strengthened after the British left, partitioning the subcontinent into India and Pakistan.
Role differentiation among our women is in the offing. It is markedly apparent among the middle class and the lower class. Generally they were confined to the kitchen and house keeping. Now with the increasing number of female graduates entering the job market they are increasingly going out to work while taking up the responsibility of accompanying their children to and from school with the added responsibility of taking care of utility bills and also shopping in kitchen market and the mall as well. All these activities used to be exclusively man's domain. The village girls until a decade ago or so were confined to their household chores including helping mothers with baby sitting. Now they are rushing out to the city to work in garment factories. Thus they have turned into bread earners from the reclusive home bound 'non-productive' life. Thus the role and functions of our women are changing and this change is taking place slowly but significantly.

Syed Waliullah, former Director General of National Institute of Population Research and Training (NIPORT) in Bangladesh
It was in this context that a young woman doctor, Humaira Sayeed, introduced family planning. Witnessing the tragic results of an increasing number of non-medical abortions and realising the serious threats upon development efforts of the country resulting from an increasing rate of population growth, Dr. Sayeed sought the co-operation of doctors, social workers, lawyers and lay person as co-founders of an organisation to tackle this important issue.
In fact, family planning as an innovative concept and service was introduced to the educated class of Pakistan, for that matter the sub-continent as a whole, by Abul Hasanat through his book "Jouna Bigyan" and "Jonmoniontron O Shu Sontan Lav" in 1952. As a professor of Dhaka Medical College, Dr. Humaira Sayeed was a pioneer in putting these theories into practice.
Humaira Sayeed

(- 1957)

Abul Hasanat

()
In 1953 the East Pakistan Family Planning Association was established in Dhaka as a private initiative under the dynamic leader of Dr. Humaira Sayeed, who became the founding president of the Association. A clinic was set up in the Segun Bagicha area of Dhaka to advice women from low income families on family planning and distribute contraceptives among them. The prime objective of the Association was to improve quality of life of the under privileged section of the people by advocating family planning as a basic human right and motivating people towards the concept of small family.
In 1957, barely four years later, Dr. Sayeed died from complications of hepatitis. Among the friends she had brought into the association was Dr. Mohammad Ibrahim, then Professor of Medicine at Dhaka Medical College. As one of its co-founder, Dr. Ibrahim worked tirelessly for the Association.
Renamed after 1971 Swadhinata Juddho
The East Pakistan Family Planning Association operated as a non-governmental organisation (NGO) and led the family planning movement until the Pakistan government's official programmed was launched in the 1960s.
By 1960 Pakistan had begun public-sector programs, which Bangladesh continued after becoming a nation in 1971. The government, the donors and the multinationals picked up the urban-based programme for introducing the family planning service throughout the nation after the service was experimented in rural areas, as a project by Dr. Akhter Hameed Khan at the Pakistan Academy for Rural Development (now Bangladesh Academy for Rural Development, BARD) in Comilla, East Pakistan. Dr. Khan's rural project was known as the 'Comilla Model' and launched in 1959. It provided a solid foundation on which Muhammad Yunus established the microcredit concept for which he was awarded the Nobel Peace Prize in 2006.
Akhter Hameed Khan

()
In 1965 the East Pakistan Family Planning Association played an important role in formulating national family planning programme introduced by the then government of Pakistan led by military leader General Ayub Khan. As part of its public sector programs, family planning services were offered in government health clinics as part of regular health services. A system of using village aides to provide education was established but abandoned after only 18 months for a variety of reasons, including poor training of the aides, complaints that their services were directed only to family planning and not to other health problems, inadequate resources, and poor supervisions. It was followed by renewed efforts run by a new Family Planning Board independent of the Ministry of Health.
Their efforts in the late 1960s met with little success, primarily because of poor-quality services provided by a program that had been instituted on a large scale with little pilot testing and poor organisation. The program emphasised the IUD, which was met with resistance by many concerned about side effects and problems with its use. It did not help that the program was seen by many as having imposed on Bangladesh, then East Pakistan, by a government whose political support was declining.
After the independence of Bangladesh in 1971 the East Pakistan Family Planning Association was renamed to Family Planning Association of Bangladesh (FPAB). In addition to Mohammad Ibrahim, national luminaries like Alamgir M. A. Kabir, Dr. (Captain) Abul Kashem, Dr. Syed A. K. M. Hafizur Rahman, M. Shamsul Islam, Shaheed Md. Maizuddin, Kazi Anisur Rahman and other eminent personalities have led FPAB since its inception.
Alamgir M. A. Kabir

()

Abul Kashem

()

Syed A. K. M. Hafizur Rahman

()

M. Shamsul Islam

()

Shaheed Md. Maizuddin

()

Kazi Anisur Rahman

()
In the aftermath of the War of Independence, although the health and social sectors of the government were particularly negatively affected, it was felt that family planning was urgently needed. A large and complex programs was established. A separate Population Wing was created within the Ministry of Health and Population to run this program. Thus, health and family planning services were separated. At the local level, the primary health care staffs were predominantly male, in a society where, because there can be little interaction between women and men who are not members of their families, male workers cannot provide maternal and child health services except immunisations. This staffing was a legacy of early programs to combat smallpox, tuberculosis, and malaria. It was ill-suited to the new focus. By contrast, local family planning workers were women, although their supervisors were men. They went directly to households and offered family planning counselling and free supplies. They spent same time on maternal and child health, although they were not well trained for this purpose.
The realisation that rapid population growth and persistent high fertility posed a serious threat to achieving a better quality of life and to development contributed to the establishment of the Family Planning Association in 1953. This initiative was launched by a group of social workers who met with staunch opposition in their efforts to make family planning services available to people. Initially family planning activities were carried out without any government support. This first phase was followed by a period during which limited support was provided, lasting until the government family planning programme was established in the Five-year Plan for 1960-65. A government-expanded programme was established during 1965-70 and a multi-sectoral and broad-based population control and family planning programme soon thereafter, in 1972. The First Five-year Plan after independence (1973-78) attached the same priority to population control as to food production. In June 1976, population was declared as the number one problem of the country and the government emphasised the family planning programme as an integral part of the development process.

The Second Five-year Plan (1980-85) aimed at raising the contraceptive prevalence rate from 14% to 38% by 1985 by expanding and strengthening Information, Education, and Communication (IEC) activities and family planning services.
Dr. Ibrahim felt that anyone who came in contact with him was somewhat like his own child or relation. It was not friendship, it was something more than that. In our culture, someone who is a blood relation is more akin to you than anybody else. Whether people were related to him, whether he knew them or not. Dr. Ibrahim would make them feel that they were one of his own family. The basis of his treatment was always empathy. Not sympathy, empathy. There is a great difference between the two words. Nobody had talked about this difference before Dr. Ibrahim. I haven't heard this word uttered by any physician, social worker or scientist.

Dr. Ibrahim was concerned with the total person, that is why he was so interested in family planning.

...Staff training consisted of seminars, orientation courses. We talked about women's health, the issue of family economics - more children than you could afford, children's health. We also talked about the teachings of the Qur'an. In the Qur'an there are mentions of ajar, the withdrawal method. It is authorised by the Qur'an.

Initially we countered some opposition from the religious groups. To counter that we took on an education programme. I took a group of 20 ullamas (religious leaders) to Indonesia then to Malaysia, touring the two countries for a month. Visiting family planning clinics, they debated the pros and cons of family planning with Indonesian ullamas. When they came back to Bangladesh, although they did not come out and say these things, privately they told their students and disciples, "It is absolute necessary for us to take family planning".

In the rural areas, couples do not talk about intimate things like how many children they will have. It is extremely difficult for the wife to speak up in such a male dominated society. The woman must take on whatever the husband gives to her. All decisions are taken by the man. When I used to visit rural areas and to to houses I would ask women if they were using family planning. They would say "No, they don't know about it, nobody came to tell them about it". They couldn't tell their husband for fear that they may become angry.

'Small family, happy family' was the motto of the FPAB. We have a family planning unit here at BIRDEM.

I'm not a doctor. But Dr. Ibrahim took me from the Ministry of Information. I have been the managing director of the Film Development Corporation, in radio and in television. I have experience in almost all the facets of the media so he took me to the Ministry to start a programme with emphasis on Information, Education and Communication (IEC). We didn't say 'communication' we said 'motivation'. So I was the first IEC consultant in the ministry. The radio is still used for motivation programmes. We have the tremendous advantage of being homogenous, one language, one religion. These are very important advantages. It was much easier to work here. Unfortunately we have not achieved as much as some of the countries of South Asia which started their population programmes much later. There is no lack of services anywhere - but it is the follow up which is lacking.

Abul Hussein, former Executive Committee member of FPAB and close colleague of Dr. Ibrahim
Expansion
The family planning movement has evolved over time, starting with efforts to popularise the small family norm at the early stage of the programme to the more recent integrated health and population programme. Today, FPAB operates a robust and dynamic network of over 1,500 services points, including 37 permanent clinics, 58 mobile facilities and over 1,400 community-based distributors (CBDs) or community-based services (CBSs). The Association is governed by a National Executive Committee consisting of 21 Members and employs 800 dedicated staff and over 6,000 volunteers.
As an affiliate of International Planned Parenthood Federation (IPPF), FPAB is the oldest and largest family planning non-government organisation (NGO) in Bangladesh. Over the years, the program has continued to be revised and expanded, but throughout there has been high-level political support, strong financial support (especially funding from external donors), and extensive administrative support.
With the span of more than 50 years of its emergence, FPAB has made a significant achievement in creating awareness among the eligible couples about family planning and annually contributes 7% of the total national family planning performance. In conformity with the al and national needs, FPAB shifted its thrust from lone family planning interventions to the holistic approach of reproductive health in mid 90s of the last century. Instead of targeting fertile couples, interventions of FPAB now involve men and women of all ages with special focus on the disadvantaged segment of the population. Beneficiaries of FPAB have now exceeded ten million people.
FPAB's work is diverse. It targets people right across the community, in all areas, but with a particular emphasis on work in under-served locations such as urban slums. In addition to health professionals, FPAB makes wide use of peer educators, community leaders and mass media to disseminate information on family planning, population and SRH issues.

...Allied to small loans projects, this training [workshop for women] enables women to realise a level of economic independence and financial input into households which empowers them to take greater control over decisions regarding their fertility.

A key focus for FPAB is ensuring that projects are sustainable and cost-effective, and the organisation has been highly effective in achieving this goal.
To increase awareness, FPAB has emphasised provision of services, outreach activities at the village level, and mass communication through a variety of media. FPAB also organises seminars with representatives of religious groups and public authorities, trains health workers, and runs skills training workshops in order to strengthen women's personal and social position.
There are several qualities that made Dr. Ibrahim a very exceptional man. The first was his total commitment to whatever he did. This commitment meant of everything - his own health, wealth, his family - everything.

I have never yet to meet a man with such visions. If he were born in a developed society, I'm sure he would have been much more famous because what he could visualise what it took others 15-20 years, even 30 years, to think was important.

In his early career he understood that medical care is not purely a medical matter. This is accepted now, but that was not so in the early 1950s, especially in the developing countries where one thought that medical care was something to do only with doctors. He said, "That is not true, medical care is part of social care". He realised that for life-long diseases, like diabetes, in a developing country where there is no social security or assured medical care, there has to be something like the Diabetic Association which looks after people, irrespective of the financial, social or education status. He had vision about the question of family planning. He understood early on that the population question was going to become one of the top problems of Bangladesh. He was a deeply religious man, but he promoted planned parenthood very early. He was convinced about the need a long time back, before many other people here in this country.

Since I had the opportunity of being with him most of the time, I was the person who often quarreled, or argued, with him. For example he would say to staff at the hospital, "Get this, or buy that" and they didn't dare say, "But there is no money". So I would be the one to say, "We can't do it because we lack money". He would look at me and say, "Nothing has remained unaccomplished because of lack of finance".

It was quite unusual for a man like him, who was so religious, to discuss family planning openly with young children, talking about their puberty and all in decent language. He toured the entire country discussing family planning; it was part of his total commitment to everything he did.

Dr. Azad Khan, a consultant in gastro-enterology at BIRDEM and Dr. Ibrahim's son-in-law who lived with him in the family home in Dhaka
In 2004, in compliance with the changed global and national needs, FPAB developed its five year strategic plan for the period covering 2005-2009 with focus on five key areas: Advocacy, Adolescent, Abortion, HIV-AIDS and Access.
FPAB aims to improve the quality of lives of individuals, by campaigning for sexual health and reproductive rights through advocacy and services, especially for poor and vulnerable people.
We defend the right of all young people to enjoy their sexual lives free from ill-health, unwanted pregnancy, violence and discrimination.
We support a woman's right to choose to terminate her pregnancy legally and safely.
We strive to eliminate Sexually Transmitted Infections and to eradicate HIV/AIDS.
We carry our work in partnership with organizations and donors to achieve our goals more efficiently and effectively.
3.4 million contraceptive services
6.2 million condoms
1.1 million other sexual and reproductive health services
2.3 million services to young people under 25 years
In the First Five-year Plan of Pakistan (1960-65) population control was the official policy of the government. In the 1960s, the government justified the need for family planning mostly as a race between food production and population growth. Since then, every successive regime in Bangladesh attached very high priority to containing the rate of population growth.

The First Five-year Plan of Bangladesh (1975-80) gave family planning equal emphasis to that given to food production. This marked the beginning of a multi-sectoral and broad-based family planning programme in the country. The base of the programme was broadened by integrating Maternal and Child Health (MCH). The Information, Education and Communication (IEC) activities received a good deal of attention. A number of multi-sectoral ministries were involved in population activities. In line with the government policy of ensuring community participation in family planning activities, NGOs and the private sector were gradually encouraged to undertake activities to supplement the government programme efforts.

Further emphasis has been given in all subsequent plans, and more particularly under the Fifth Five-year Plan (1997 - 2002). The main objective of the Fifth Five-year Plan is to ensure universal access to essential health care and services of acceptable quality and to further reduce population growth to replacement level by 2005.
Applied Nutrition Project becomes BIRTAN
In 1968 Dr. Ibrahim founded 'Applied Nutrition Project' (ANP) in Jurain, near Dhaka, to solve the nutritional problems of the country. This organisation evolved and became a national organisation called "Bangladesh Institute of Research and Training on Applied Nutrition (BIRTAN)" at the 154th Council Meeting of Bangladesh Diabetic Society in 1979 with a view to spreading its activities over the whole country.
The primary goal of BIRTAN is to impart training and conduct field research on applied nutrition especially food based nutrition to make Bangladesh as a self-reliant, prosperous, poverty free and skilled human resourceful country.
Dr. Ibrahim also introduced family planning as a component of his applied nutrition programme at BIRTAN and later set up a family planning section at BIRDEM.