Early life of 'Rani'
Pritilata (also spelt Preetilata) Waddedar was born to a middle-class Vaidya-Brahmin Hindu family of modest means in undivided India, which had been in British occupation for over 100 years prior to her birth. Her parents were Jagabandhu Waddedar and Pratibhamayi Devi. Her father was a clerk in the Chittagong Municipality whilst her mother was a housewife. The couple had 6 children – Madhusduan, Pritilata, Kanaklata, Shantilata, Ashalata and Santosh. Pritilata was nicknamed "Rani" (Queen). 'Waddedar' was a title conferred to an ancestor of the family who originally had the surname Dasgupta.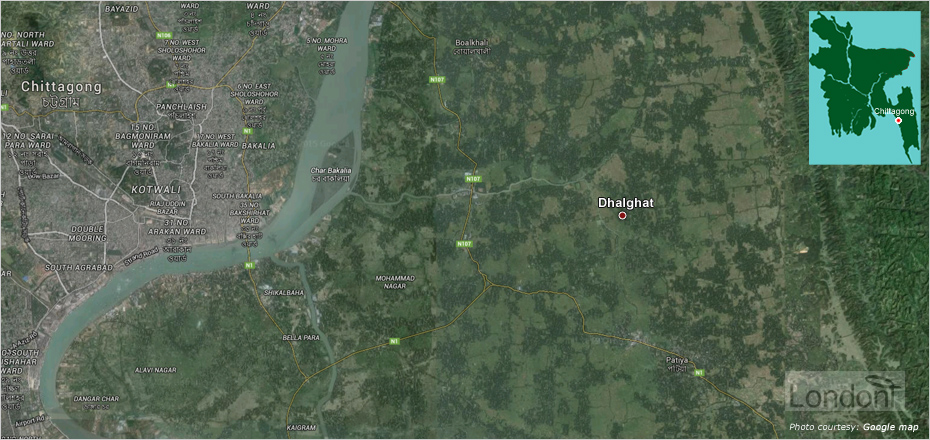 Pritilata Waddedar was born in this small community in May 1911, the daughter of a clerk in the civil administration of Chittagong, which had, after all, been the first city occupied by the British as early as 1760, when it was ceded to the East India Company by the Governor of Bengal to create a buffer between Bengal and the rampant Burmese.
The natives of Chittagong are proud of their legacy that forms a rich cultural mosaic. It is from here that the call for national independence was first broadcast in 1971. The town also boasts an anti-colonial past.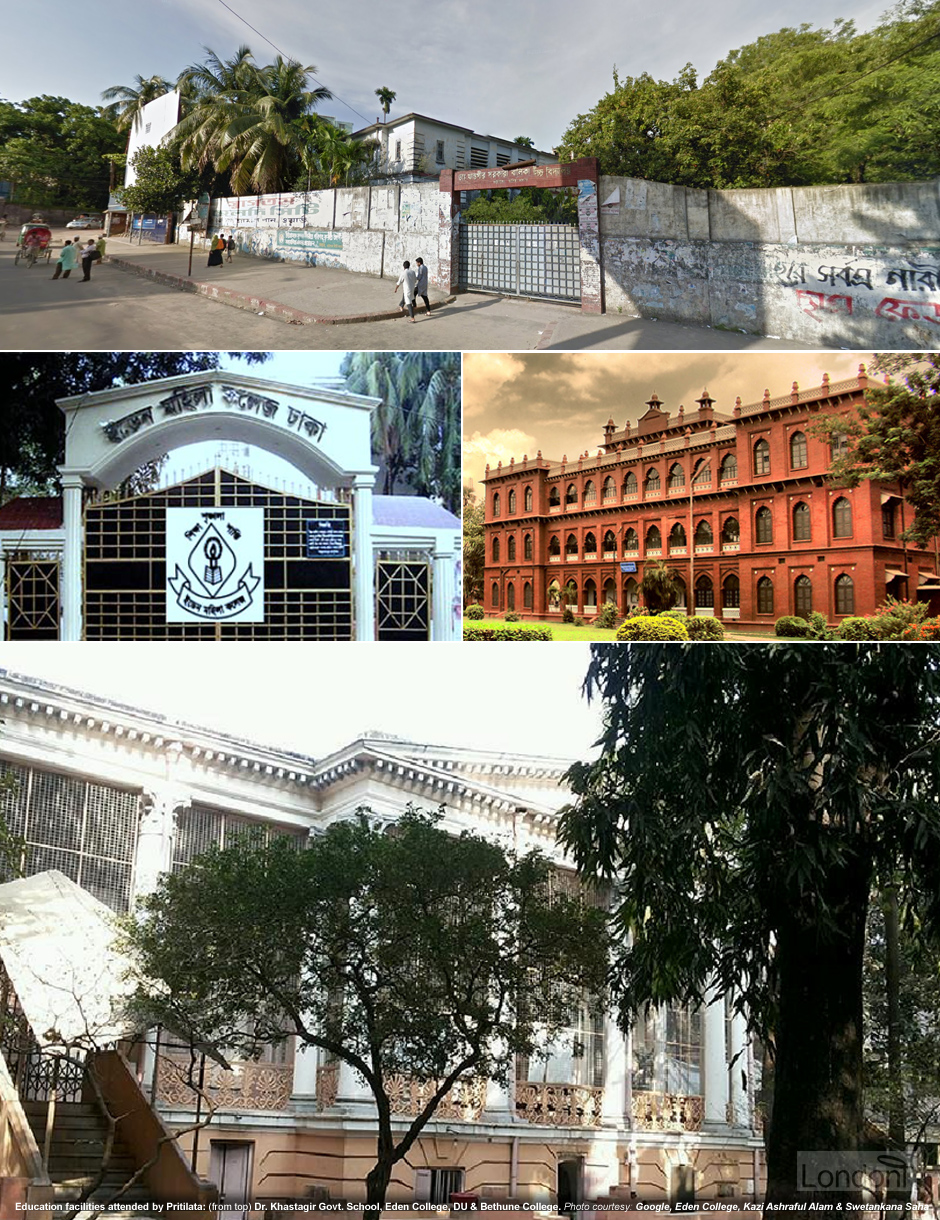 First class student
Pritilata's father Jagabandhu tried to arrange best possible education for their children. He got Pritilata admitted in Dr. Khastagir Government Girls' School of Chittagong, the first academic institution for girls in Chittagong which opened in 1907. The school was one of the finest in the city and Pritilata was admitted directly in Class III (3). Amongst her school classmate was Kalpana Dutta (Joshi) who'd go on to play a pivotal role in both Pritilata's life and Bangladesh's history. The school also produced other revolutionaries and powerful female such as Nibedita Nag, Joshanara Rahman (wife of language movement hero Mahbub Ul Alam Chowdhury), authors Moitreyi Devi and Umar Tul Fazal, politician Ivy Rahman, country's first female Brigadier General Dr Suraiya Rahman, Deputy Secretary of Land Ministry Afroza Moazzem, Mahila Parishad President Nurjahan Khan and Jubaida Munawar, and woman leader Dr Maleka Begum amongst other noted figures.
Kalpana Dutta (Joshi)

( - )
Pritilata excelled in Dr. Khastagir Government Girls' School. Arts and literature were her favourite subjects. A teacher in the school, whom students affectionately used called Usha Di (Sister Usha), used stories of Rani Lakshmibai to inspire nationalism in her students.
We had no clear idea in our school days about our future. Then the Rani of Jhansi fired our imagination with her example. Sometimes we used to think of ourselves as fearless...

Kalpana Datta, a classmate of Pritilata, writes in the biography Chittagong Armoury raiders
Rani Lakshmibai

( - )
In 1927 Pritilata passed the matriculation examination in the first division. She got admitted to the Eden (Mohila) College, Dhaka, which was the first government girls' school in Bengal. The school introduced intermediate classes (grades 11 and 12) in 1926 and subsequently became known as "Eden Girls' High School and Intermediate College". In 1929 Pritilata passed her Intermediate examinations securing the first place among all the female candidates from Dhaka Board and fifth overall.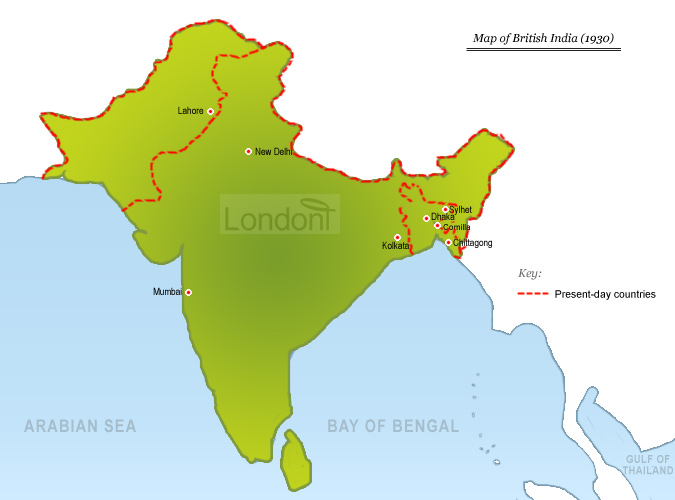 Member of female student activist group 'Dipali Sangha' and 'Chhatri Sangha'
As a student in Eden College, she participated in various social activities.
Few years earlier, in 1923, Leela Nag, the first woman admitted to Dhaka University, established a female student group called 'Dipali Sangha' (also spelt 'Deepali Sangha', loosely translated as "Torchbearer's Association") in Dhaka. Ostensibly, the goals of the organisation were to create a feminist consciousness to arouse women's political and social awareness.
Leela Nag's initial focus was women's education, which prompted her to start primary and secondary schools. Soon the organisation became the centre for initiating various activities by women. But, whilst she remained devoted to constructive work, Leela adopted more revolutionary goals with her fellow Masters classmate - and later her husband - Anil Roy in a group called 'Sri Sangha'. The Sri Sangha was the male student equivalent of Dipali Sangha in Dhaka University . Anil Roy was its leader. Both group became very close allies and supported each other's actions.
Both Anil and Leela instilled revolutionary political ideas in the minds of their group members such as Pritilata Waddedar. Very soon branches of Dipali Sangha were opened at different parts of Dhaka and members were taught the art of physical combat such as drill, parade, bratachari (a movement for spiritual and social improvement in India), sword fighting and lathi-wielding (stick fighting).
In 1932 as part of its intense drive to cut down on rebellious act, the British Government in India banned Dipali Sangha and Leela Nag was arrested and imprisoned for many years.
Leela Nag

( - )

Anil Roy

( - )
When she was a student of Class VIII she witnessed Masterda Surya Sen, imprisoned by the British Police on the charge of looting Railway money and her patriotic spirit flurried up witnessing the oppression unleashed by the British Police on the revolutionary activists.

Gradually she is started collecting books on revolutionary philosophy and biographies of great revolutionary leaders.

When she was in Dhaka for her studies she associated herself with a secret revolutionary women's organisation – Dipali Sangha and had direct contact with a number of revolutionary leaders which formed a firm spirit in her.
In the meantime, in 1929 Pritilata travelled to Kolkata (then spelt Calcutta) in pursuit of higher education and got admitted to the highly reputable Bethune College to study B.A. honours in Philosophy.
Here her rebellious spirit didn't dampen. In fact, it strengthened with each passing day. In Kolkata she joined another female revolutionary group the "Chhatri Sangha" (Girl Student's Association) which was headed by Kamala Dasgupta and founded by few female students including Kalyani, the elder sister of Bina Das, a prominent female revolutionary. Founded only a year earlier in 1928, the Chhatri Sangha became a significant training and recruiting ground for future female revolutionaries. Girls from Brahmo Girl's School, Victoria School, Bethune College, Diocesan College and Scottish Church College joined the Chhatri Sangha. Like their counterpart Dipali Sangha in Dhaka, Chhatri Sangha organised study circles and took lessons in physical combat.
And just like her involvement in Dipali Sangha, Pritilata became a prominent active member of Chhatri Sangha. However, she was multi-talented and very studious. She simultaneously balanced her revolutionary activities with her studies for the next two years and in 1931 graduated with distinction in Philosophy from Bethune College. However, following their respective action which would become legendary, both Pritilata and Bina Das had their degree withheld by the British authorities at Calcutta University. It would be another 80 years before they were posthumously conferred their certificate of merit.
Kamala Dasgupta

( - )

Bina Das

( - )
Pritilata had participated in 'activities subversive to the state' since the period of studies in Eden College, where she became a member of Sree Sangha under the banner Dipali Sangha led by Lila Nag. In Calcutta she was a member of the Chhatri Sangha led by Kalayani Das.
The girl grew up in a very anglicised environment, being admitted to Khastagir Girls School, where she was quickly recognised as a star pupil.

Moving to Eden College in Dhaka, in 1929, she passed with first place, in the Intermediate Examinations, and moved on to Bethune College in Calcutta, where she graduated, with distinction, in Philosophy, in 1931.

At Eden College, she had already joined Sree Sangha, one of the numerous movements aimed, perhaps, as much at achieving respect as seeking independence, and her commitment to such activity continued throughout her time in Calcutta.

History does not relate whether her family were aware of her activity in such movements, but she returned to Chittagong in 1931 with a distinguished academic record that obtained for her the place as headmistress at a local English Medium school, Nandankanan Aparnacharan.
Family life
Pritilata had no family of her own. She died unmarried. However, some historians have romantically linked her first with Ram Krishna Biswas and then Nirmal Sen. Both men were killed in the hands of the British authorities, which is cited as one of her motivation for her tragic ending.
Kalpana described her friend Priti as reluctant to kill a goat for a feast, but quoted her saying, "When I am ready to give my own life for the country's freedom I won't hesitate a bit in taking somebody's life too if necessary. But I shall not be able to kill a poor harmless creature just like that".

Pritilata believed that there should be no distinction between the sexes in the fight for the nation's freedom.

"If sisters and brothers can stand side by side in a satyagraha movement, why are they not so entitled in a revolutionary movement?" she asked. She demonstrated that she was willing, more than willing, to die for India's freedom.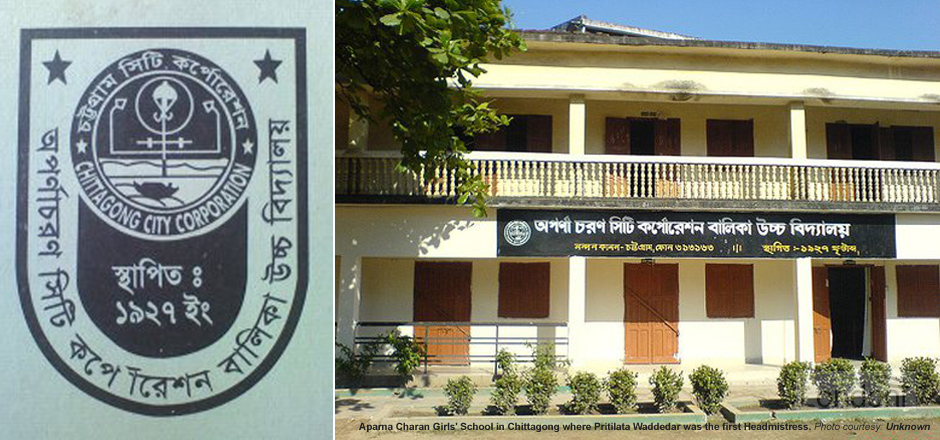 First Headmistress of a girl's school in Chittagong
After graduation she returned to Chittagong and took up the job of a school teacher at a local English medium secondary school called Nandankanan Aparna Charan Girls' School. Pritilata was appointed as the first Headmistress of the school.
However, her stint as a school teacher was brief. Pritilata was young and courageous. She would work with a lot of zeal and was determined to drive the British away. Very soon Pritilata would join a revolutionary group and make a powerful mark in Bengal's history.
She became a teacher in Dr. Khastagir Govt. Girls'High School and used to motivate her students by delivering lectures on the fiery woman fighter Jhansir Rani (Queen of Jhansi) Luxmi Bai against the British.